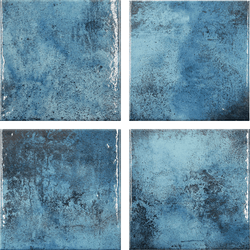 Marine Porcelain Tile 6" x 6"
Marine Porcelain 6" x 6" pool tiles with 8mm thickness add glitz of glimmer and shine with a rustic look to your backyard paradise that reflects the oasis these Pool Tile were designed to create. Porcelain tile is 100% frostproof and guaranteed for life with our excellent products and outstanding customer service.
Finish: Glazed
Frost Proof: Yes
Material: Porcelain
Weight:  30.5 LB
Packing: 6.29 sqft per box.
26 pieces per box.