Our Featured Projects: A Showcase of Excellence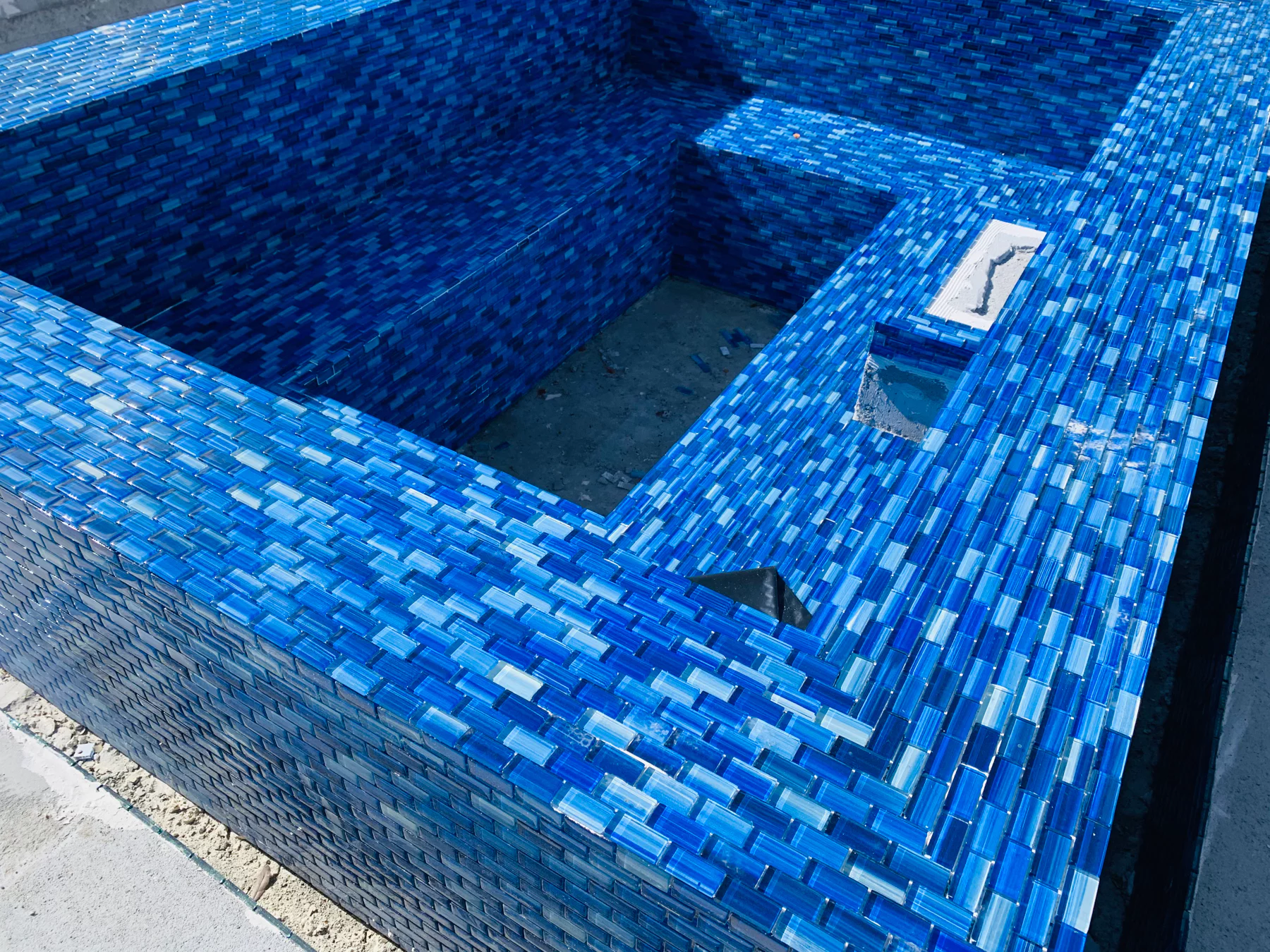 Project Showcase: Miami Blue Mix Glass Tile – A Stunning Pool Transformation
Our esteemed customer recently undertook an incredible pool renovation, selecting our exclusive MIAMI BLUE MIX GLASS TILE to create an eye-catching oasis. The pictures shared below illustrate the breathtaking transformation that these vibrant tiles have brought to the pool area.
At Tiles and Deco, we specialize in high-quality tiles for various applications, including kitchen and pool areas. Our Miami Blue Mix Glass Tile is specifically designed to blend aesthetics with durability, making it a perfect choice for contemporary pools.
The unique mix of blue hues in this tile reflects the serene beauty of the ocean and creates a mesmerizing effect. This project showcases the artistic possibilities that open up when you choose the right tile for your space.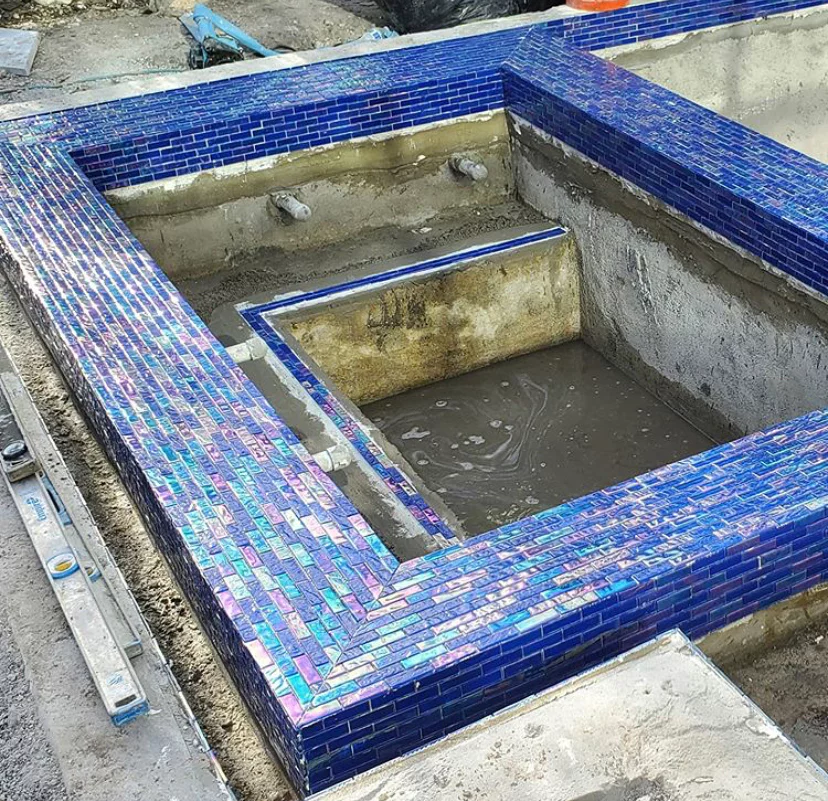 Project Spotlight: Bahamas Coral Pool Tile – Creating a Tropical Paradise in Your Backyard
We are thrilled to share with you an exquisite pool construction project, featuring our uniquely designed BAHAMAS CORAL POOL TILE. The customer's images below unveil a true backyard paradise, brought to life with the warm and vibrant colors of these exceptional tiles.
At Tiles and Deco, we take pride in offering an exclusive selection of tiles that can transform ordinary spaces into extraordinary escapes. Our Bahamas Coral Pool Tile is no exception. Inspired by the captivating coral reefs of the Bahamas, these tiles provide an alluring blend of elegance and tropical flair.
The chosen palette resonates with the sun-kissed glow of beach landscapes, adding a sense of relaxation and luxury to the pool area. This project stands as a testament to the remarkable beauty that our tiles can infuse into your space.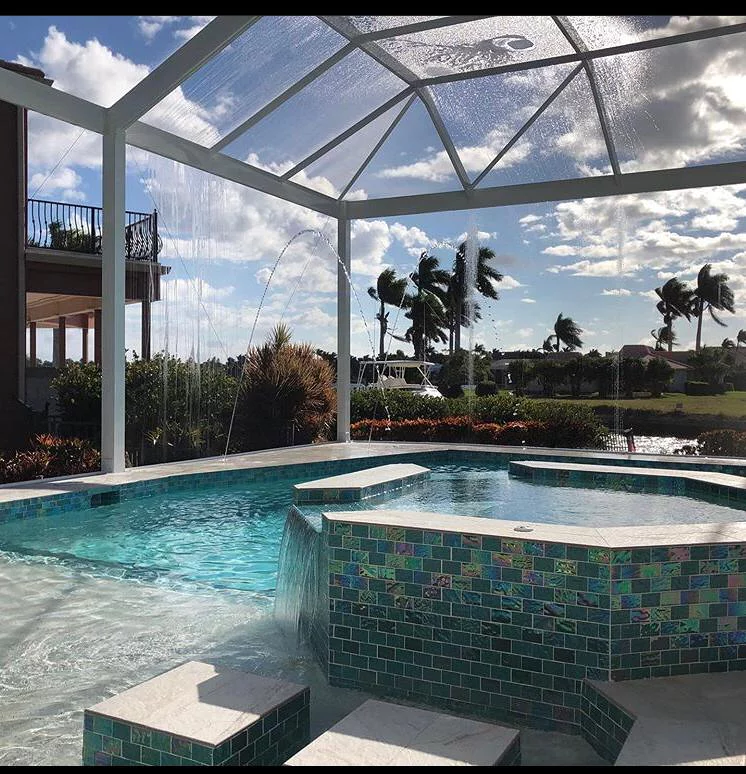 Project Highlight: Bahamas Aqua Classic Pool Tile – A Mesmerizing Splash of Elegance
We are excited to present one of our latest projects, where our extraordinary BAHAMAS AQUA CLASSIC POOL TILE has been masterfully utilized. The refined and stunning pictures shared below capture the ethereal beauty of this exquisite tile, turning a simple pool into an elegant aquatic masterpiece.
At Tiles and Deco, we consistently strive for perfection in our designs. The Bahamas Aqua Classic Pool Tile, with its luxurious blend of aqua tones, exudes a sense of tranquillity and sophistication. Inspired by the crystal-clear waters of the Bahamas, these tiles evoke an unparalleled feeling of serenity and grace.
The spellbinding quality of the project images highlights the intricate details and exceptional craftsmanship that went into creating this beautiful pool. Each tile reflects a shimmering oasis, promising an immersive experience that transports you to a tropical paradise.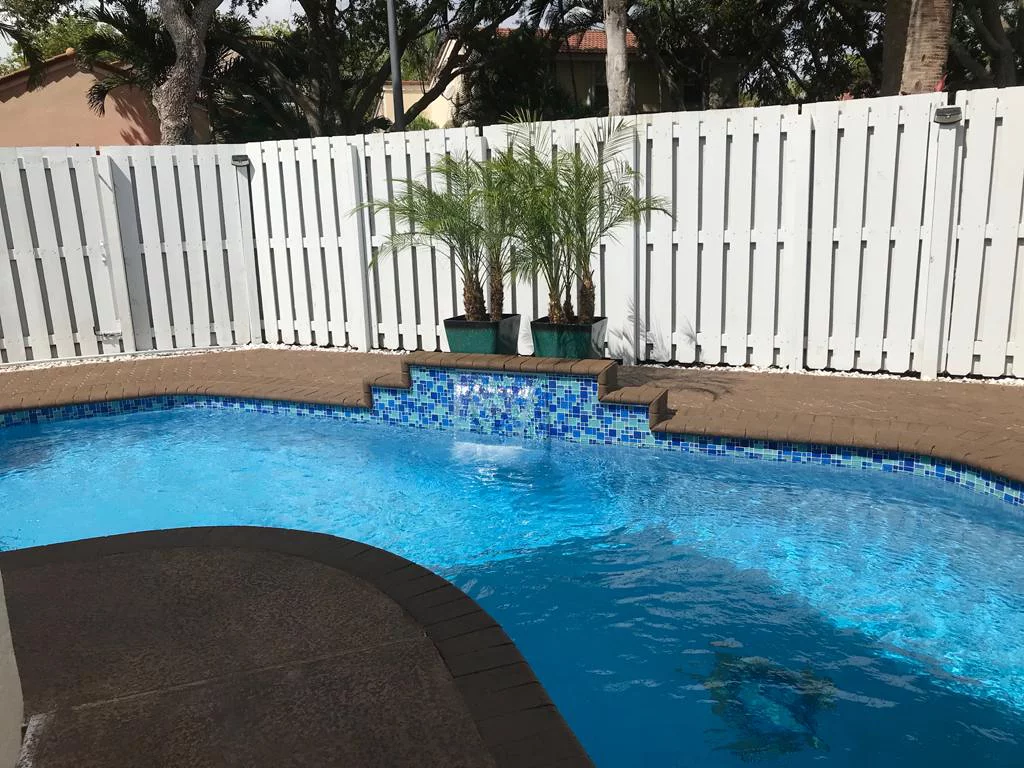 Project Feature: Bahamas Light Blue Pool Tile – An Oasis of Calm and Beauty
We're delighted to showcase a recent pool project adorned with our BAHAMAS LIGHT BLUE POOL TILE. The images shared below reveal a sublime transformation, where the soft light blue hues have sculpted a serene oasis right in the customer's backyard.
At Tiles and Deco, we are passionate about crafting tiles that inspire and fulfill your design dreams. The Bahamas Light Blue Pool Tile, with its gentle and soothing color, evokes the peaceful waves of the Bahamas, creating a calming ambiance that's perfect for relaxation and leisure.
This particular project embodies the essence of grace and elegance. The carefully chosen light blue shade adds a touch of sophistication, turning an ordinary pool into a breathtaking retreat. The brilliance of this tile truly captures the tranquil beauty of an island getaway.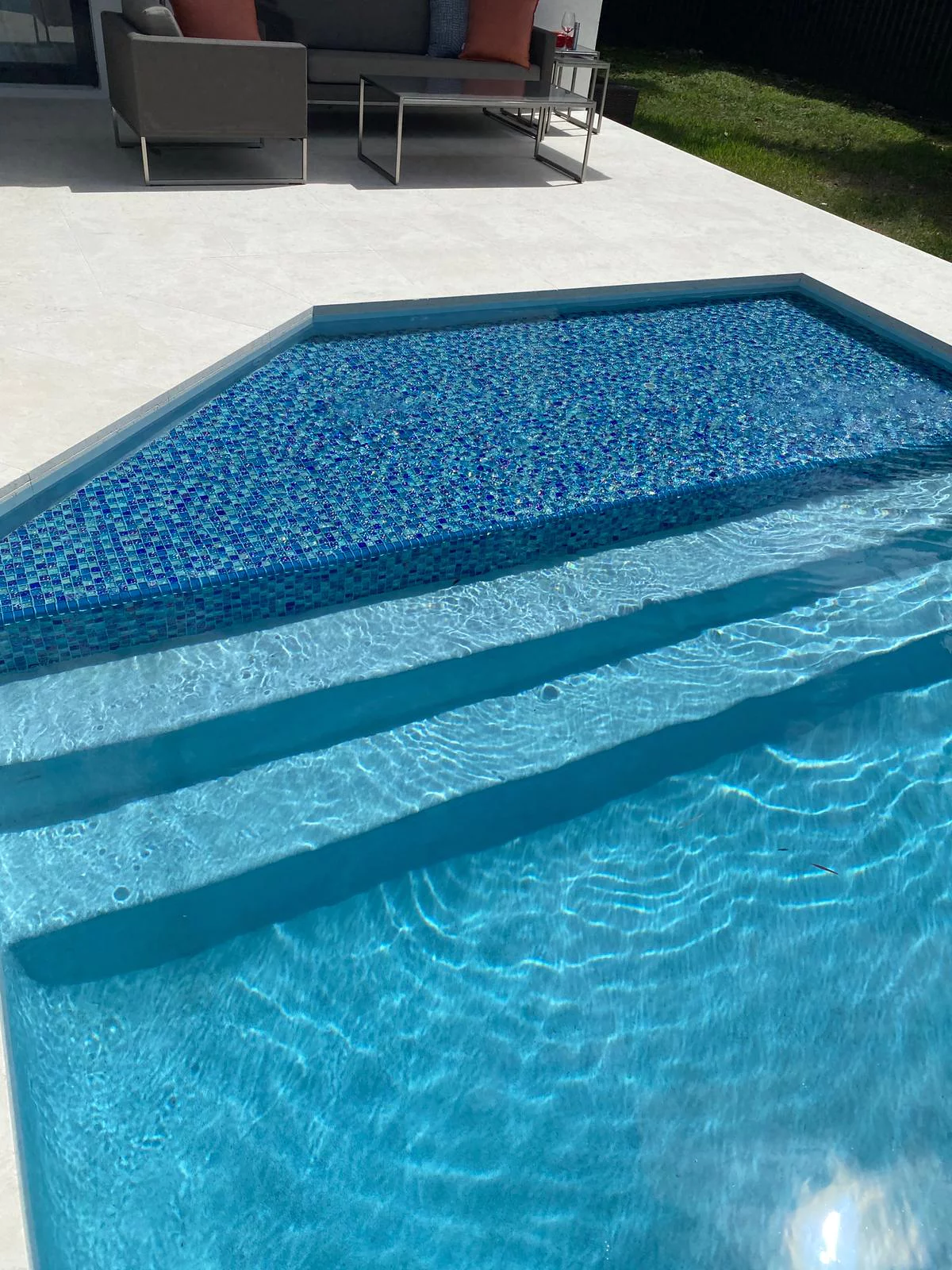 Project Unveiled: Bahamas Light Blue Pool Tile – Dive into Tranquility
We are elated to showcase an enchanting pool transformation, brought to life using our BAHAMAS LIGHT BLUE POOL TILE. The images shared below paint a vivid picture of sheer elegance and tranquility, reminiscent of the serene Bahamian shores.
At Tiles and Deco, we believe in creating masterpieces that tell stories. The Bahamas Light Blue Pool Tile, with its delicate pastel hues, mirrors the calm expanse of a pristine lagoon, offering a retreat from the bustle of daily life. Every tile is a testament to the timeless allure of simplicity, turning spaces into sanctuaries of peace and relaxation.
This featured project, with its impeccable design and attention to detail, stands as a beacon of what homeowners can achieve with the right tile choice. It's more than just a pool; it's an experience, inviting you to immerse yourself in its soothing embrace.